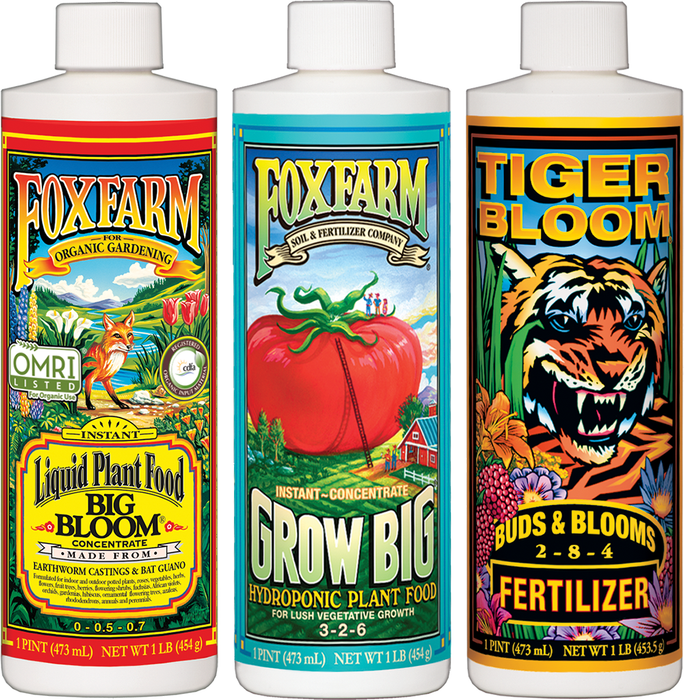 FoxFarm Liquid Nutrient Trio Hydro Formula: Big Bloom®, Grow Big® Hydro, Tiger Bloom® (Pack of 3-16 oz. Bottles)
Designed for hydro gardeners! Here's a convenient three-pack of our top liquid fertilizers for hydroponics: Big Bloom®, Grow Big® Hydroponic, and Tiger Bloom®.
Designed to work together to support vigorous growth, multiple bud development and abundant fruit.
Gardening Tip: For best results refer to the FoxFarm Feeding Schedule.  Also don't forget to check out our Light Warrior® Agro-Ponic® Grow Medium and our Soluble Granular Fertilizers.