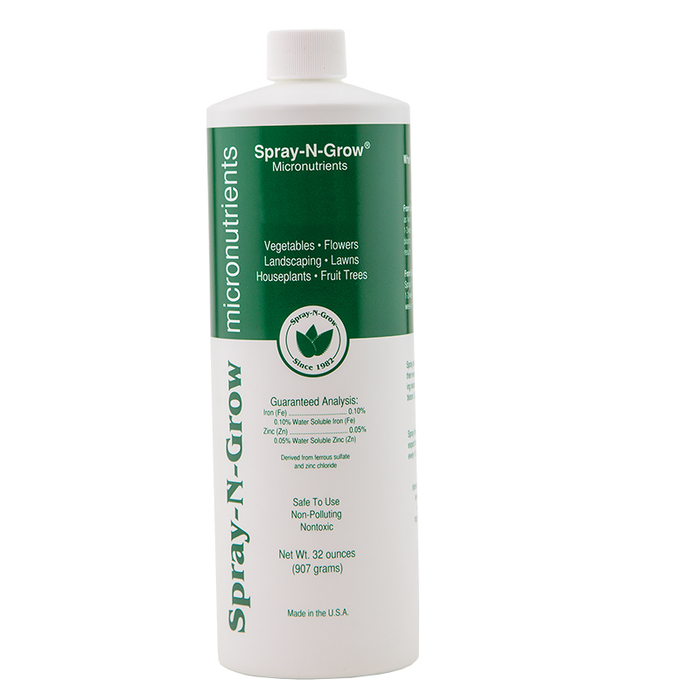 Spray-N-Grow Micronutrients
Spray-N-Grow Micronutrients is a unique blend of 17 naturally occurring micronutrients that is proven to produce:

• more, larger, earlier blooms
• bigger, tastier fruits and vegetables
• stronger, healthier plants with larger roots

Spray-N-Grow's micronutrients are not found in fertilizer but are required for plants to reach their maximum potential. Fertilizer provides food for plants and micronutrients "are like vitamins for your plants™".

Proven by independent scientific research, Spray-N-Grow Micronutrients is 100% guaranteed to produce results on ALL plants - vegetables, fruits, flowers, shrubs, cactus, houseplants and EVEN trees.

Created by Spray-N-Grow founder Bill Muskopf, a chemist and avid gardener, Spray-N-Grow is made with natural ingredients, is nontoxic and safe for people, plants and pets. Spray-N-Grow Micronutrients is a foliar feed and easy to use.
Use in conjunction with a fertilizer, we recommend Bill's Perfect Fertilizer.